2017 (9th Session) China Real Estate Conference held, Shenzhen New World Group won two awards
On December 12, 2017 (9th Session) China Real Estate Conference was held in Shenzhen. The annual conference brings together hundreds of honored guests like social celebrities, experts, scholars and real estate senior executives to jointly interpret the real estate industry, focusing on the new development of China's real estate industry after the 19th National Congress of CPC, the new trends in the new era, and the new ideas for future operation.
Huang Wei, Chairman of the Shenzhen New World Group Co.,Ltd. won the Annual Character Awards, as appraised and elected by experts, scholars and industry insiders. Shenzhen New World Group, led by Mr. Huang Wei, has made outstanding achievements in the development of Chinese human residence and the real estate development. He attaches great importance to the construction of corporate culture and the public welfare undertakings, which has a significant impact on Shenzhen's real estate market.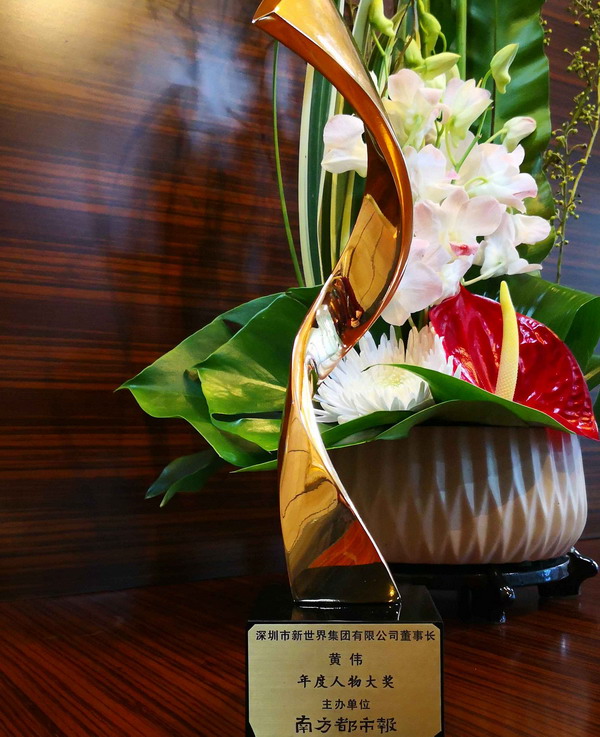 In the annual awards session of this conference, Shenzhen New World Wenbo Center won the annual office prize after the unanimous evaluation by experts. As an internationally recognized Class-A office building, New World Wenbo Center has well-equipped hardware facilities, advanced software and management, beautiful appearance, and corresponding construction scale and volume, leading the annual sales and operation.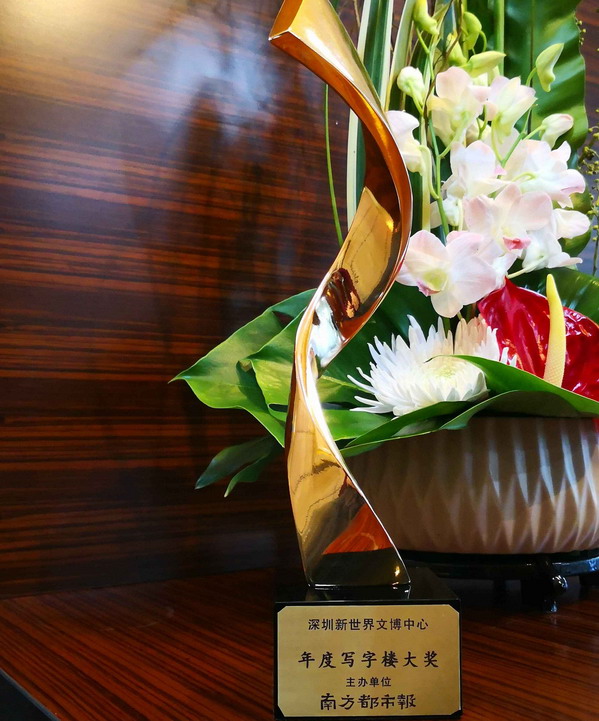 The China real estate conference aims to help the industry to clarify the direction of development and promote industry knowledge for the public. It has been successfully held for nine sessions, and has become an influential annual activity in China real estate industry. It has certain influence and popularity in the industry.